Welcome to St. James Music Press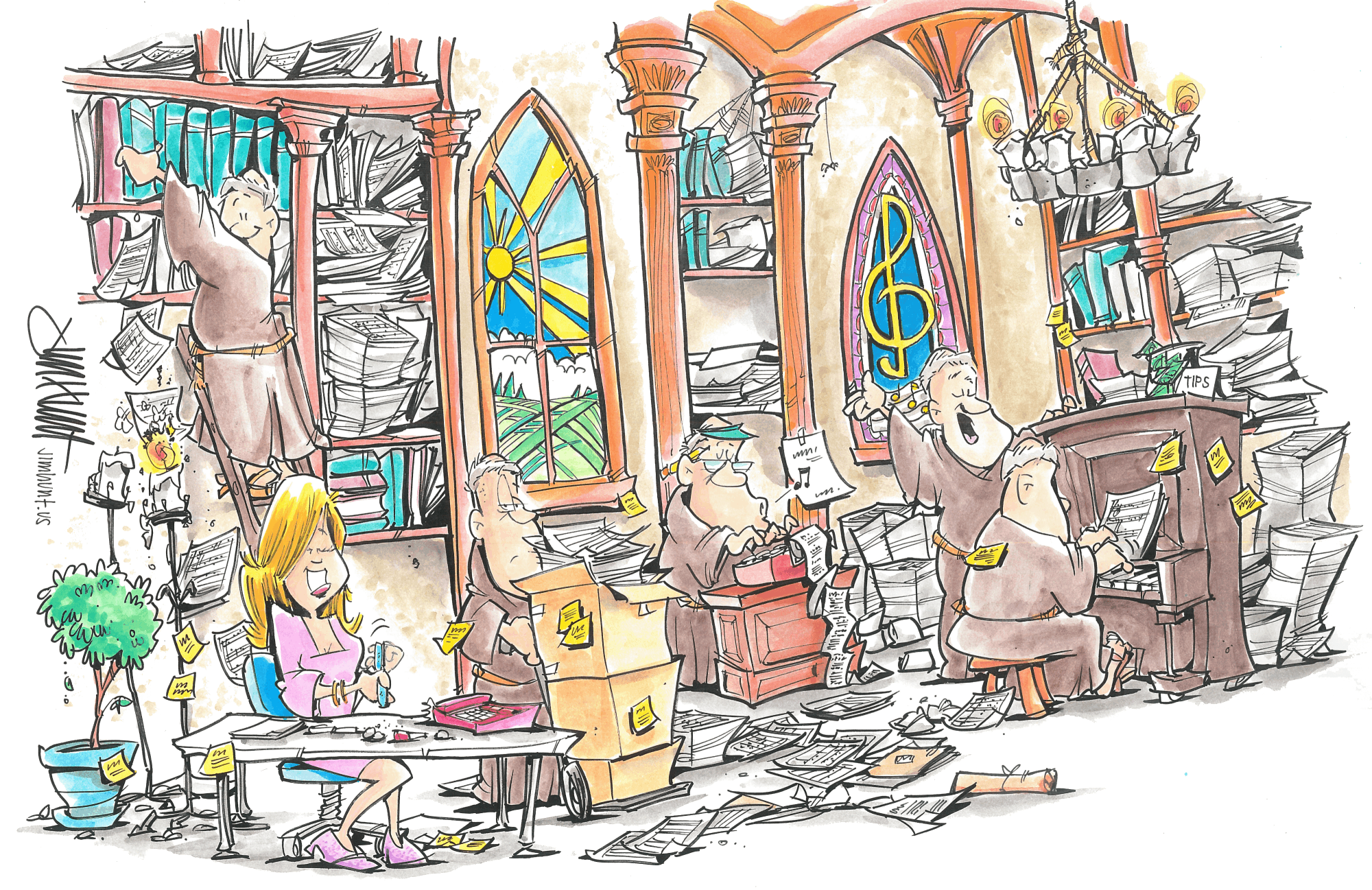 We're good, we're cheap, and we're snooty!
We have come to a new reality in our lives and churches.  For some, we know that this means that churches aren't meeting at all.  For others, it means live-streaming services with a cantor or soloist.  Here at SJMP, we're already looking forward to when we gather to sing together again and when we're able to enjoy Aunt Edna's Famous Potluck Surprise (Who would have thought that ketchup and vanilla ice cream work together)!
It has always been our mission at SJMP to provide quality church music that works.  And so, even while things may be different in our churches, we want to be sure that you know that if you are a current member, your membership comes with all the permissions you need to live-stream, record, and otherwise use the music in our catalog during your worship service.  A large part of our catalog (over 1600 pieces!) is flexible and can be sung by different numbers of voices and with different instruments.  Do what is going to work in your situation!