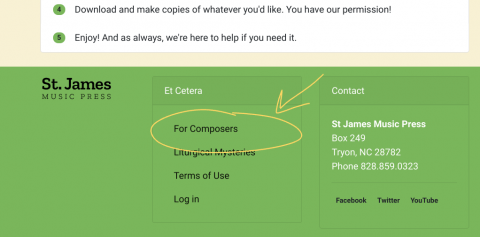 We know you guys are Barons of the Organ Bench, Counts of the Choir, and Belles of the... well, Handbells! But SJMP knows you go deeper than that. Who among you are the Commandants of Compositions?
While we're starting to fill our publication schedule for 2022, we'd like to invite you to submit any of your polished original works for publication! Show us your beautiful, bold, or light-hearted scores. We'd love to see what you've been up to - now or anytime.
We also have a NEW, streamlined, process for submitting your work. You can click here or find us any time on our website to view submission requirements and guidelines.